Evil Eye Crystal Candle - Protection
Regular price

$28.80 USD

Sale price

$28.80 USD

Unit price

per
The Evil Eye is an age-old symbol of protection. Light this crystal candle while reciting the below affirmations:
I am divinely protected.
I am shielded, and nothing can go wrong.
I attract good and repel evil.
I have faith in the universe to preserve my safety.
Only positive energy is allowed around me.
I am surrounded by goodness.
Negativity cannot find me.
I'm letting go of my fears and anxiety. I embrace peace.
Scent: Pineapple & Sage
Crystals: 
Lapis Lazuli:  protection from psychic attacks, protect you from negative energy. It acts like a shield on the battlefield; this blue stone takes the hit, so your soul doesn't have to.
Tiger's Eye: Tigers Eye is a protective stone. Traditionally this gemstone was carried as an amulet to ward off evil. It is known for protecting against negative energies, and as it is also a grounding stone, it can help to clear the root chakra so that you can feel safer and more secure in this world.
Description:
100% soy wax with fragrance oils added for scent
Our candles are 100% handmade, so each may be slightly different in appearance and colour
Each candle is approximately 10oz
Rose Gold Metal Lid
Do not light

 

for more than 4 hours
Your order will come with one candle
Instructions:
You can light this candle with the crystal inside of it. Each candle will melt differently as the crystal moves around. Please do not leave any candles unattended. Blow the candle out and move the crystal away from the flame if needed. We recommend removing the large crystal before lighting it to give an even melt to your candle. Keep your wicks nice and trimmed (about 5mm long). Towards the end of your candle, take out any crystals and rinse them in warm soapy water if you want to keep them (or remove them before lighting). If hot, allow crystals to cool before removing them. 
Caution:
Keep crystal candles away from flammable objects and away from children and pets.
Crystals are choking hazards.
Disclaimer: 
Our products are intended for the customer's personal use and discretion, with no scientifically proven medical, mental or health benefits. Please practice caution when using our candles, especially when hot or placing the candle near or on sensitive surfaces.
Share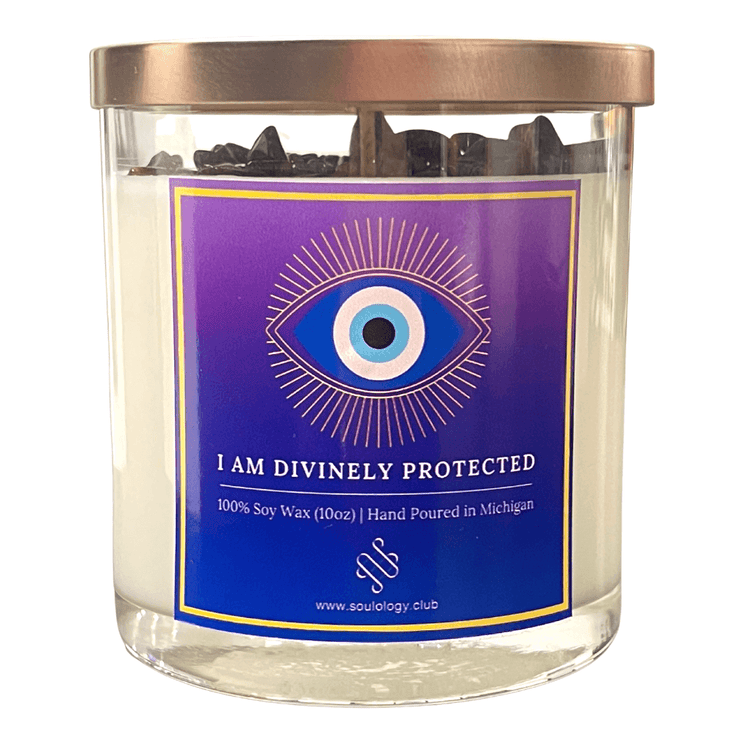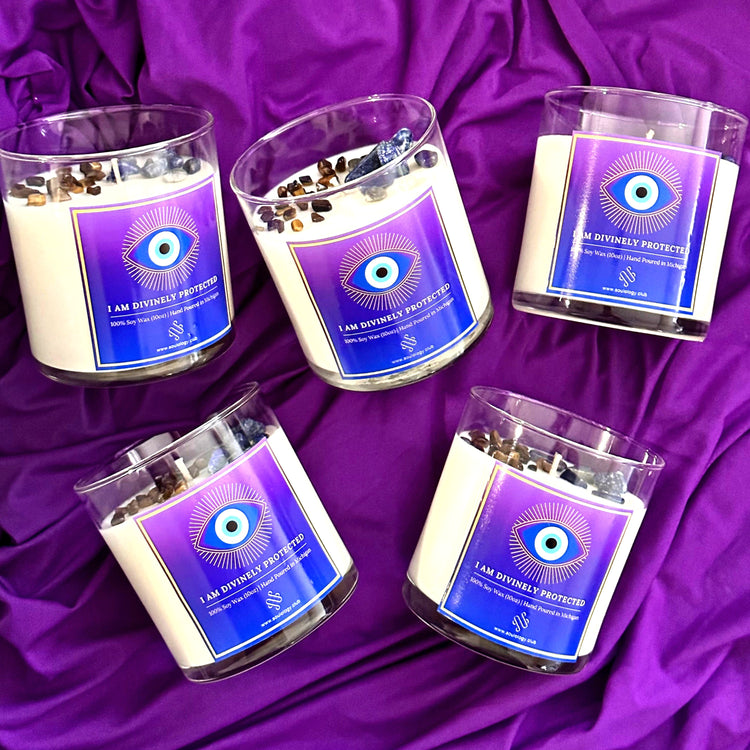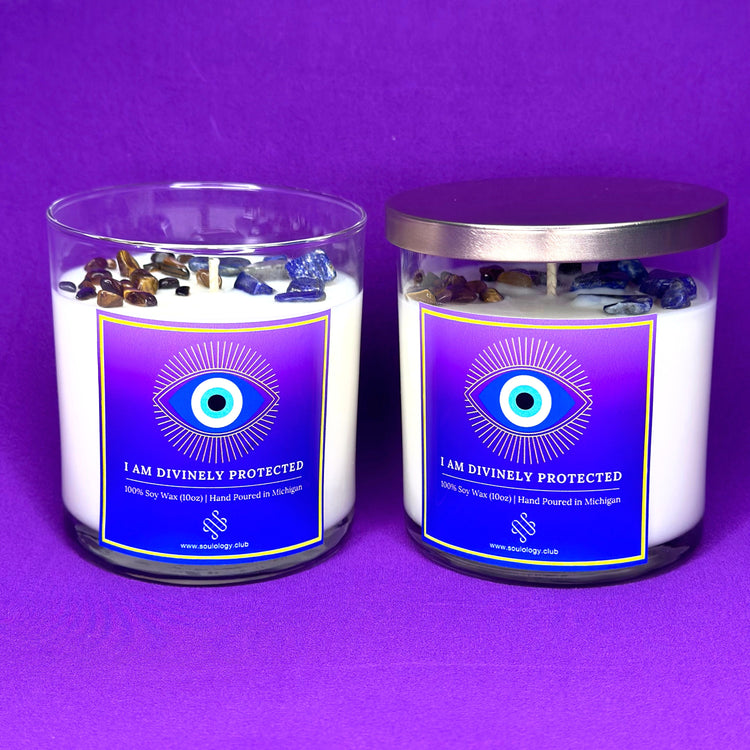 Beautiful
I just received my candle, and it already smells so good! I can't wait to light it!
Evil Eye
This candle smells and looks AMAZING! Wonderful vibes. I will definitely be getting other candles soon.